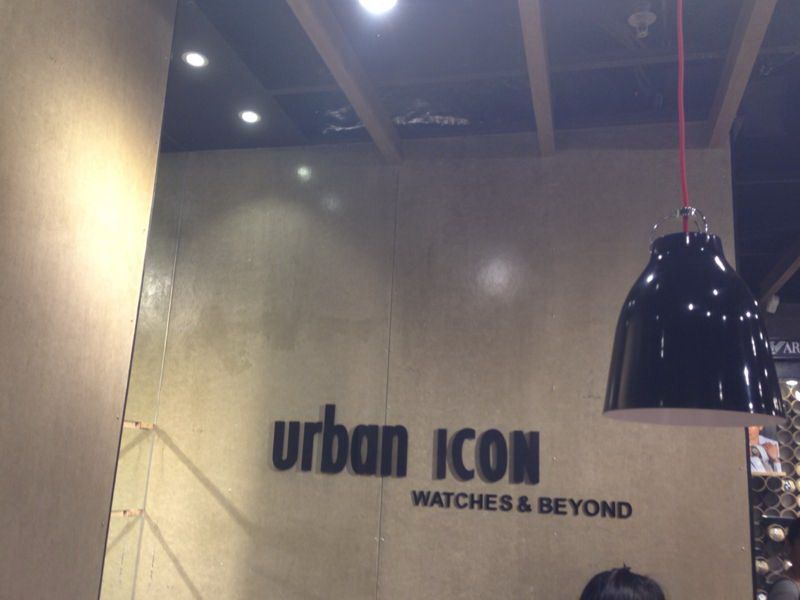 There will be a specially designed mural on this wall
Domisiliam Studio representative sharing about the store concept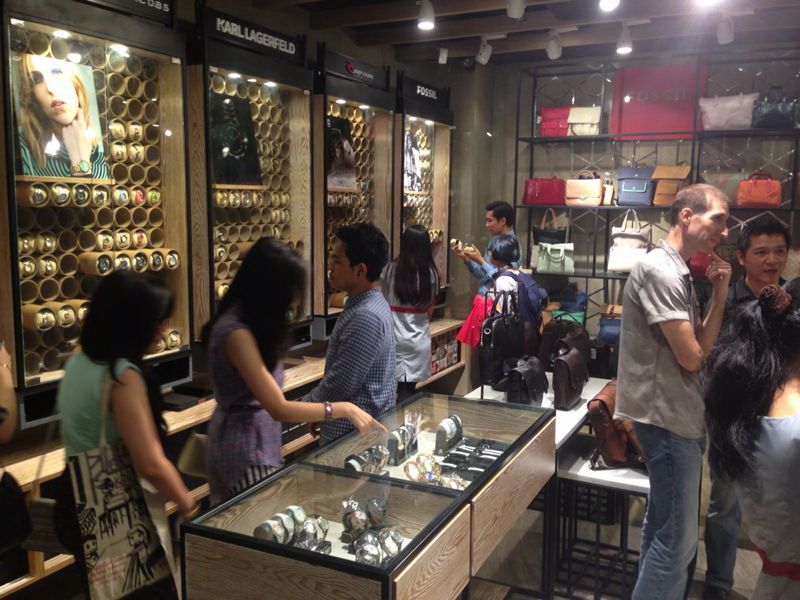 Urban Icon's new look
Wallets shelf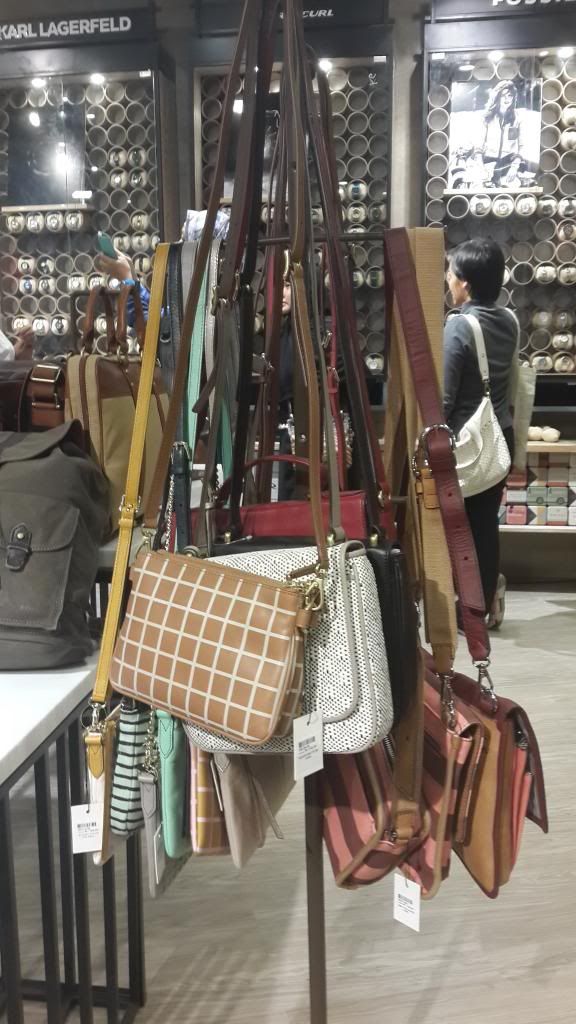 Slings to choose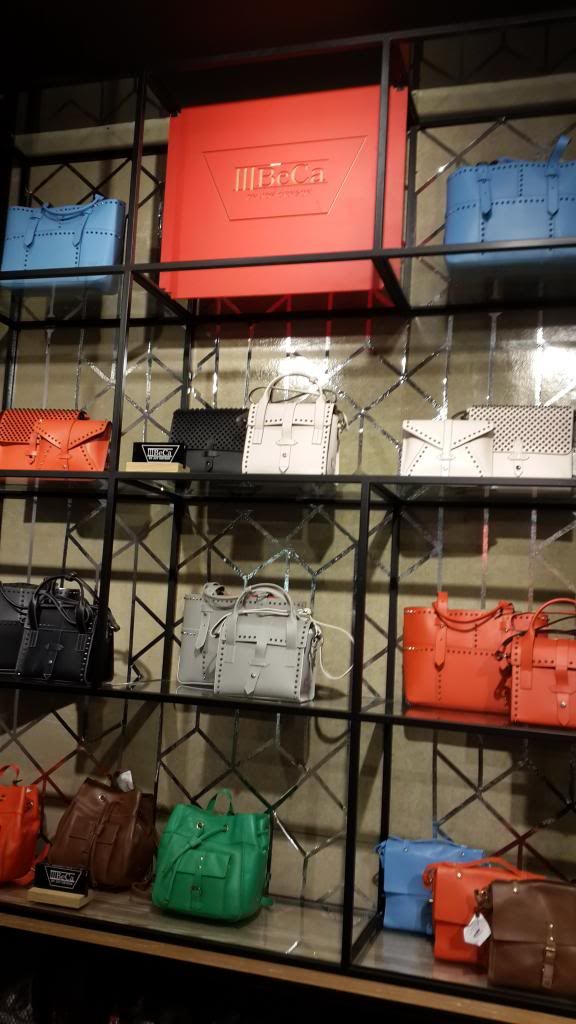 IIIbeca shelf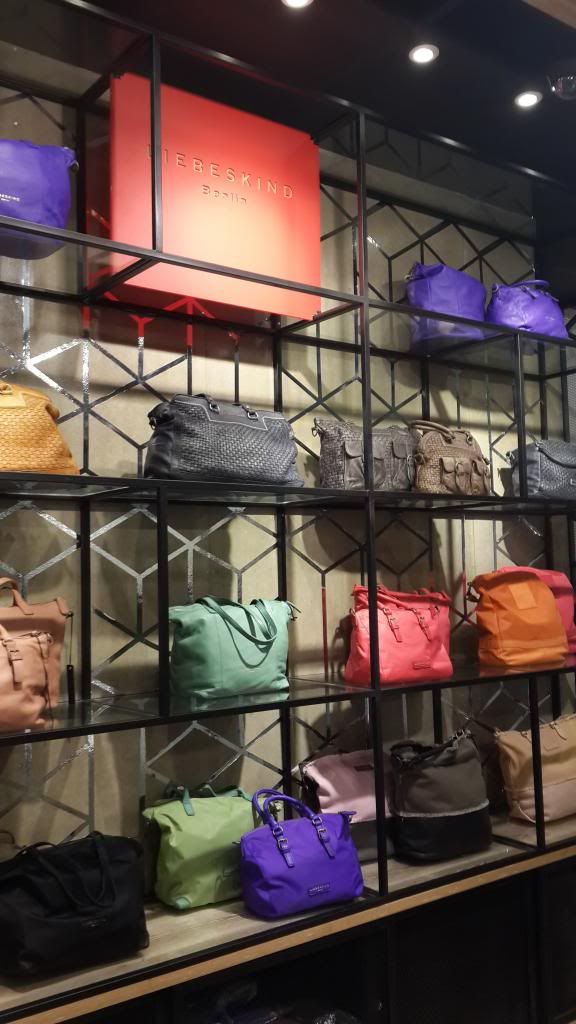 Liebeskind shelf
Cute bags spotted everywhere
We are the lucky doorprize winner. Yay!!
I got KarlxTokidoki watch/necklace!
Last April is such a busy month for Urban Icon's Team i guessed. After launched the liebeskind pop up store, they also launch Urban Icon's brand new look at Grand Indonesia. This is the first Urban Icon store that utilizes a new concept developed by a tremendous up and coming local design firm called Domisiliam Studio.
The most visible change is the industrial look with a more homey feeling. I can feel it through the use of warm lighting, wood material on the floor and furniture and the store is also spacey. Very comfortable to strolling around the store. As an additional there will be a specially designed mural behind the cashier table. Each store will have different images representing its local area. The Grand Indonesia store will be painted with familiar streets like Kebon Sirih and Tanah Abang. Fun!
Urban Icon wants to create an atmosphere where the customer can easily consult their fashion needs with the team as well as those who want to just browse casually on their own. As Matthew Mendelsohn, GM of Time International said, "For us, Urban Icon and retail in general is something we look at in a more human way. It's not about whether you make the most money but how you treat your guests that really counts. Hospitality and friendliness have always been key parts of our brand and mission; this store merely serves to reinforce that notion in the clearest possible way." Can't be more agree with this. Hospitality and friendliness
will open a door in every aspect of your life ;)
Visit the store at Grand Indonesia Level 1 Skybridge or visit their online shop here.