Bakery Restaurant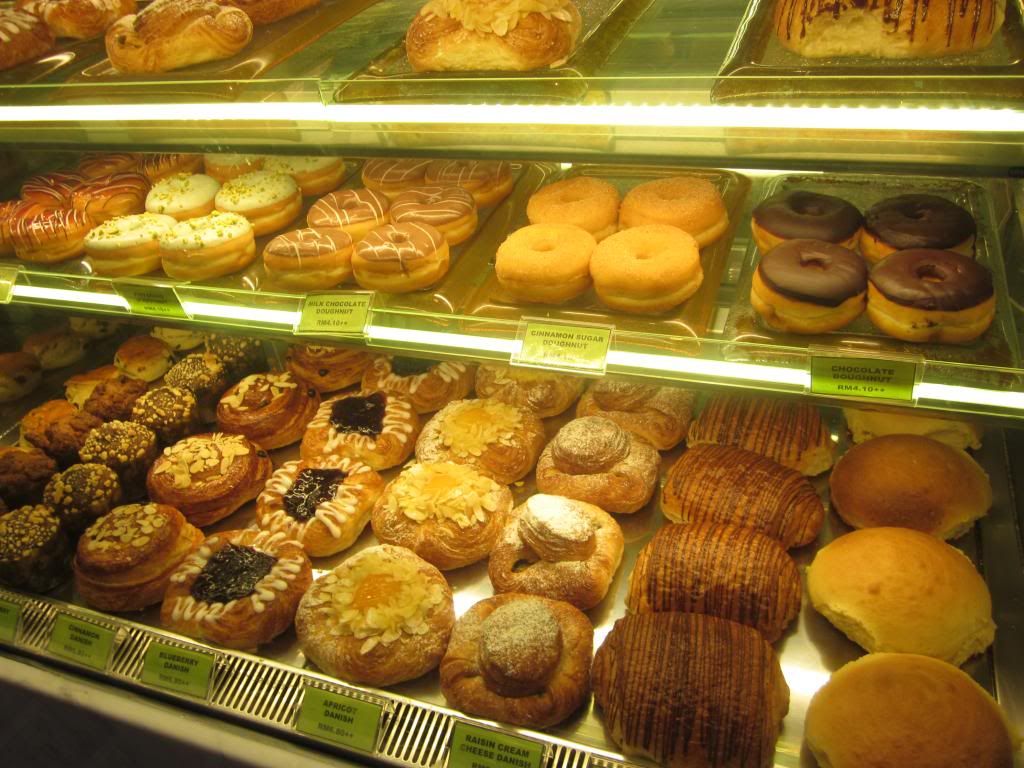 Apricot Danish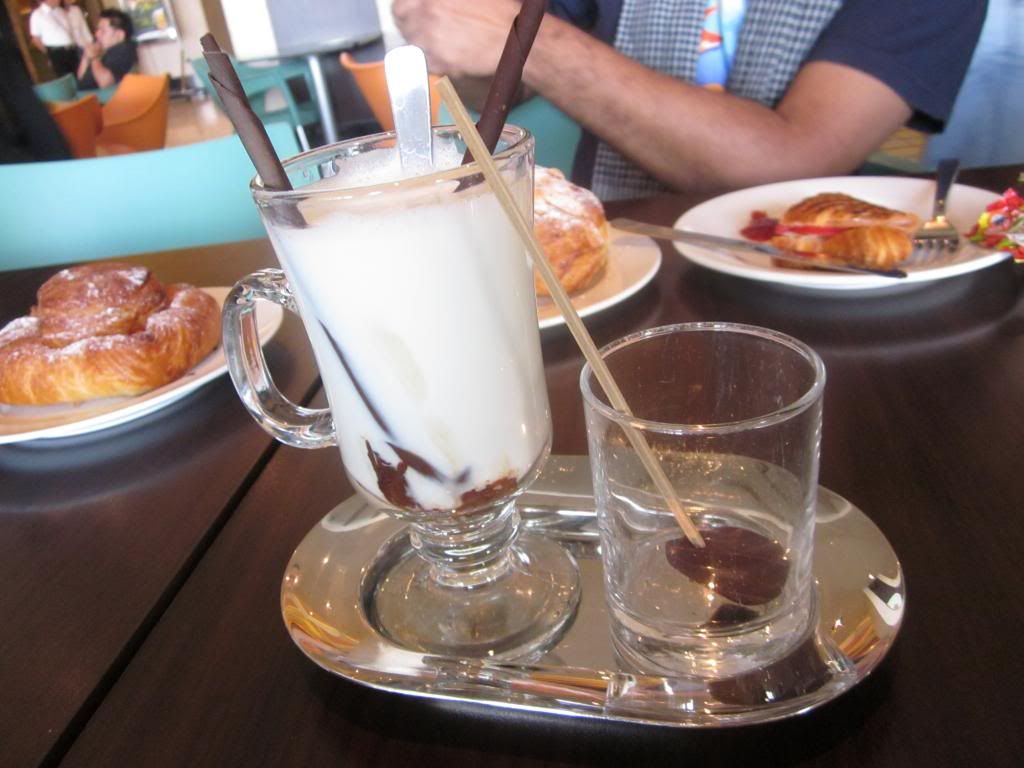 Flying Coaster
photo taken from @ariysoc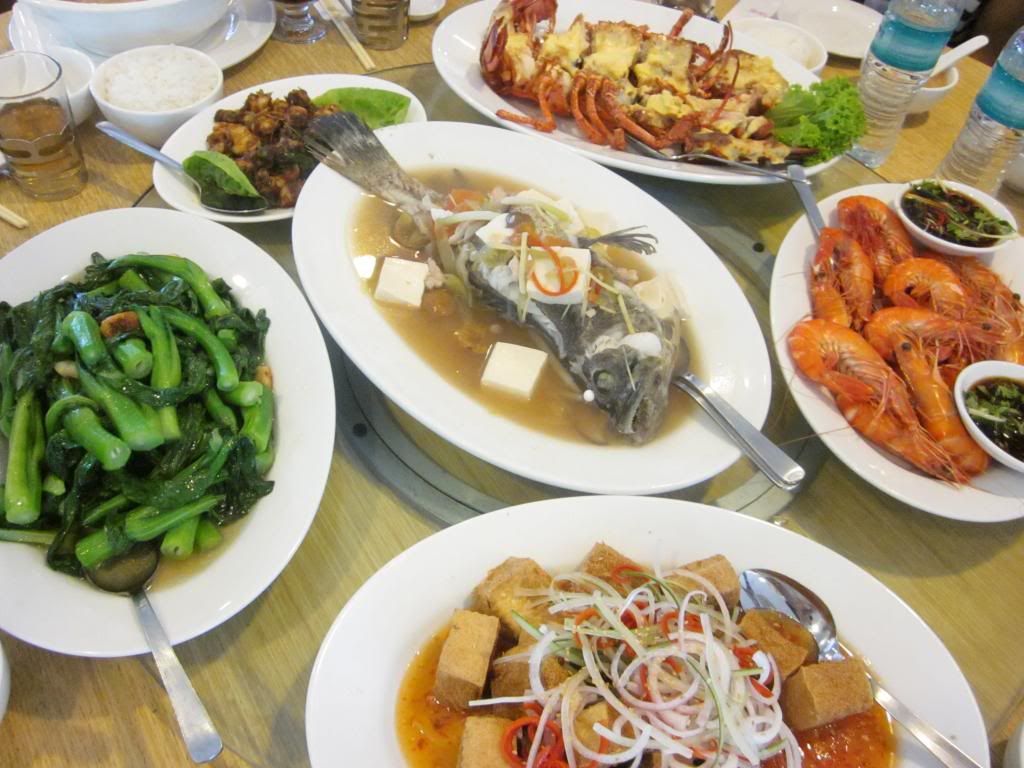 Happy Valley Seafood Rest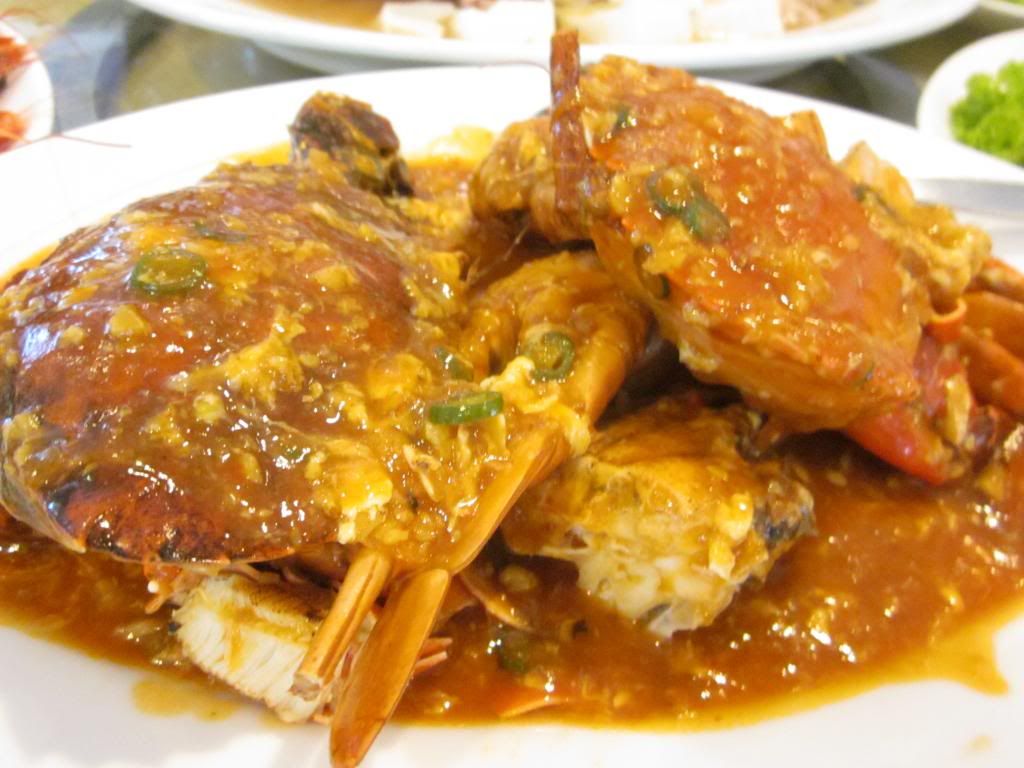 Chilli Crab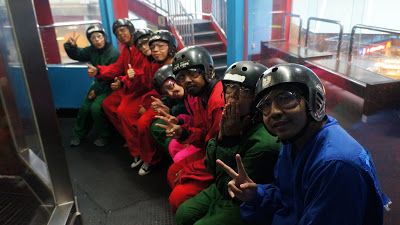 Queuing for Sky Venture (photo taken from @ariysoc)
Ok i know i look ridiculous hahaha (photo taken from @ariysoc)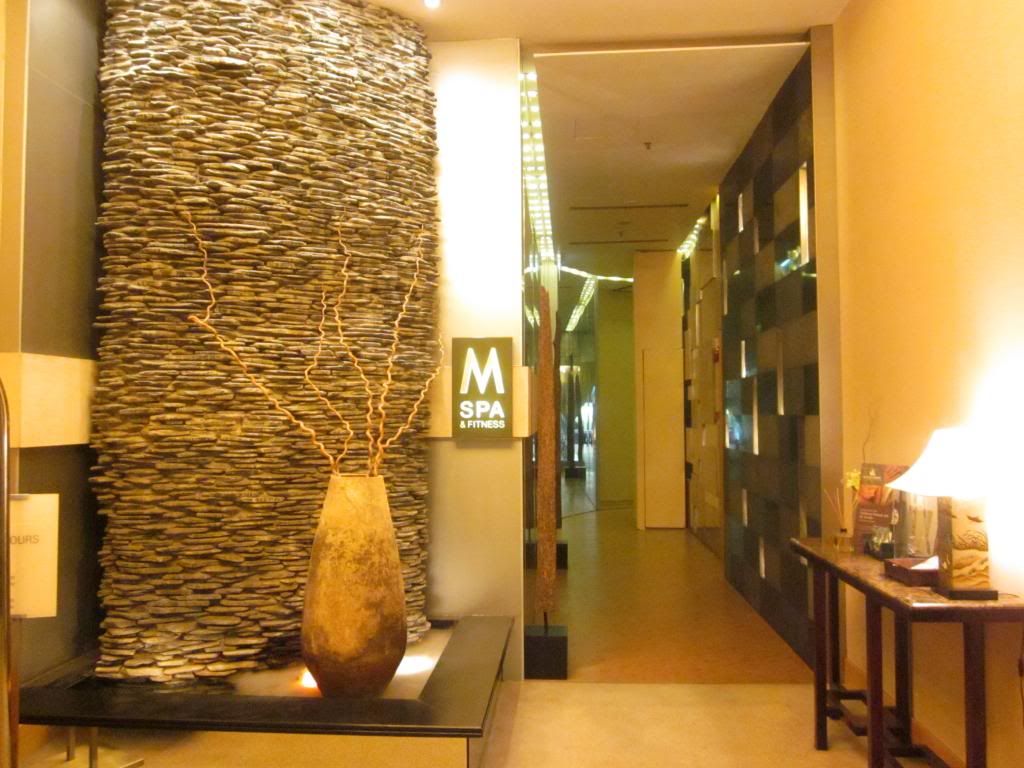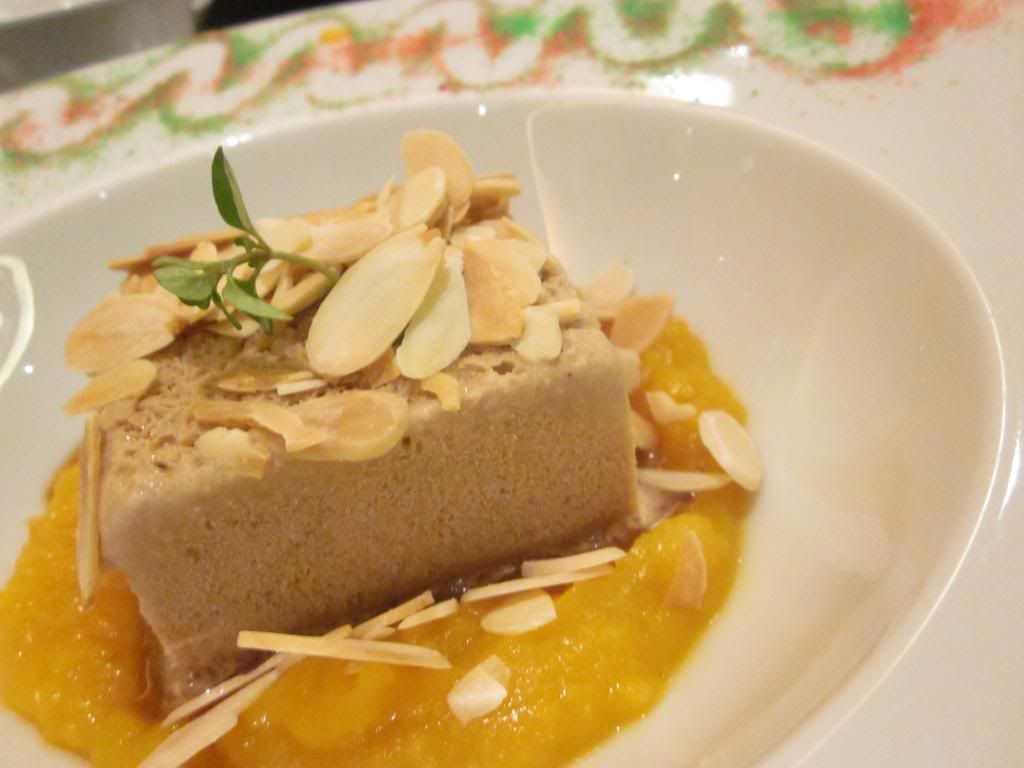 Ming Ren Restaurant
Xinjiang Lamb Skewer
Spicy Roasted Chicken =9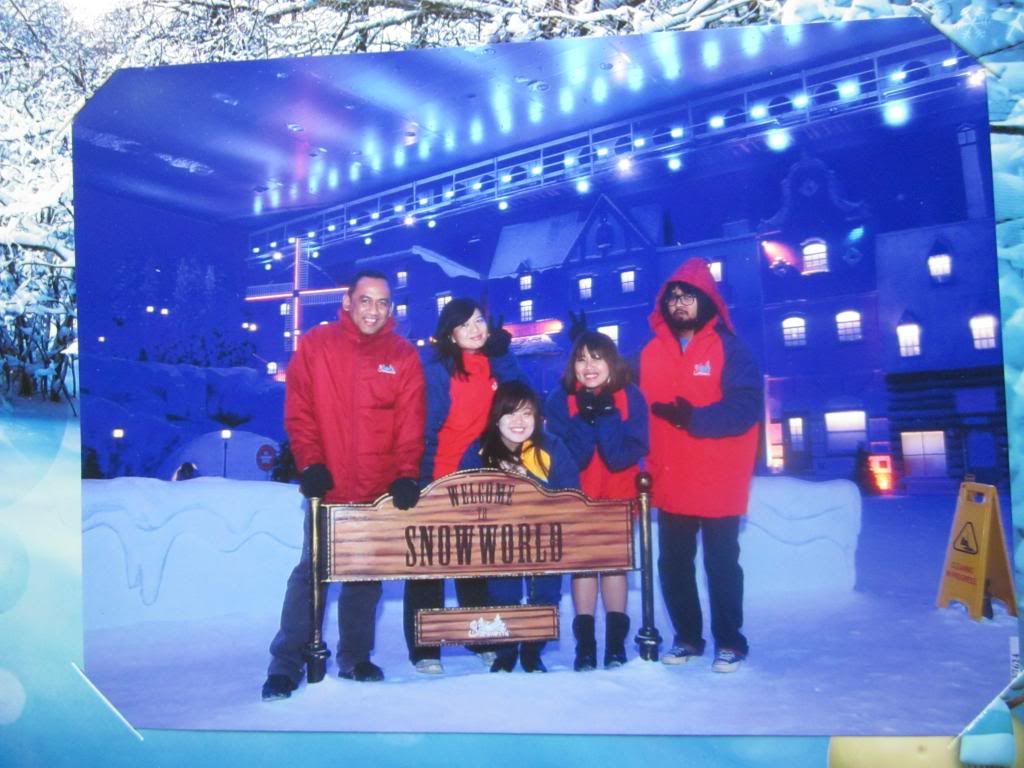 Snow World
Day 2 is the day where the itinerary was quite packed. We start our day by having breakfast at Bakery, Maxims Hotel. It's an open restaurant with tall windows so you can enjoy the mountain view. Bakery serves pastry and sandwich, both are great.. Since the restaurant called Bakery and I'm a sweet tooth gal, I decided to order the apricot Danish with hot chocolate =) In my opinion, having breakfast at Bakery is a must when you visiting Genting. Finished with breakfast, time for theme park! Yayyy… We tried all the thrilling ride and the hi lite is the flying coaster!!! Really really fun! You should try this.. Never seen a ride like this in other theme park.
Time is running and it's lunch time. We had our lunch at Happy Valley Seafood restaurant and the "festival" is begin, they served 9 kind of foods. Yes I know it's a lot.. One of them is the huge lobster… I already forgot when is the last time I ate lobster. Like long long time ago… Haha.. Besides lobster my favorite is the Singapore chilli crab, steamed sea grouper (fish) and the deep fried bean curd in thai sauce. Superb! Finished with lunch, next is Snow World where you can experience snow with Christmas ambience.. My mistake that I'm wearing short jeans.. haha.. So I borrow their big size jacket and boots because I wear flip flops and then we enter the snow world!!! We suggested to not bringing our camera because it might broken your camera since the temperature is very cold.. You can ask the camera man inside the Snow World to snap some photos and then you can buy the printing with special design after finished experiencing the Snow World.
The excitement did not end here, we still have Sky Venture in our itinerary its basically like flying through the hard wind.. haha.. First we have to measure our weight to make sure we are still in the allowed weight, after that we have to wear a suit and change our sandals with shoes (they will borrow you), then we have to learn some hand signal coz when you're in the wind tube you cannot talk coz the wind is so hard, communication with the trainer is using hand signal.. Finally time to experience the Sky Venture! The trainer get in to the wind tube and giving examples of dos and don'ts while we are in the wind tube.. Then moment of truth, all of us queuing with nervous. It's time for my turn. With all the guts I have I go inside the tube and OMG it's not easy man! The way you spread your legs, hands, fingers and body position should be correct, the trainer of course assisting during the whole time.. Very challenging.. After all of us finished, . Actually I doubt to do it again. But I told myself you can do this Gricia! Hahaha.. This time the trainer let me fly on my own and suddenly he grab my hand and leg to make a tornado!!!! He took me flying by making a circle movement up and down… So much fun!
Finished with fun attraction, one of most awaited itinerary, spa time at M Spa! I choose to have a foot massage + body scrub. It's very relaxing.. After the massage and scrubbing, I tried their steam room and Jacuzzi. We can take a bath after finished. They have complete facilities. You only need to bring your body.
Finally the last itinerary of the day, dinner at Ming Ren. Like the others, the restaurant served one of the best food I ever ate… At Ming Ren we tried some of their specialities such as - catch the lamb soup, Xinjiang lamb skewer, braised abalone, etc. But personally my favorite is the spicy roasted chicken. Sadly this dinner like a farewell dinner because it's our last night at Genting. Since we want to make a special record of our sweet moments, we decided to have fun by dancing Gangnam Style and you can watch the hilarious video HERE. 2nd night at Genting, went to sleep smiling…