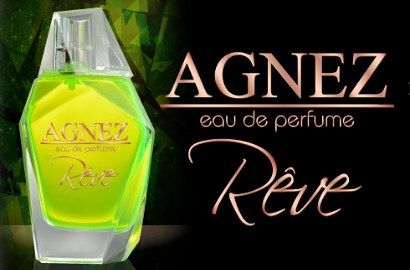 Good news to perfume lovers (and Agnes Monica fans.. hehe). These multi talented singer just launched her new perfume line called Agnez Reve Eau De Perfume with floral fruity scent (Dewberry and Tropical Mango), followed by the diversity of unique scents (prune, cassis and tea rose), spoiled by sweet caramel, vanilla and amber aroma for the closure. I've used Reve and the first thought in my mind is "hey I love the smell! Its very refreshing, not too sweet, just the right amount.
Talking about fragrance concentration? Did you know what is the difference between EDC, EDT, EDP and Perfume? Let me give you some information about it, so when you want to buy a fragrance you'll know which one is suit you best ;)
- EDC (eau de cologne) – Consist of 2 to 5 percent of the essential scent.
- (eau de toilette) - With about 5 to 8 percent of the perfume essence, this is a light scent designed for shorter wear on the skin.
- EDP (eau de perfume) - Only slightly less potent (and expensive) than parfum, an eau de parfum typically contains anywhere from 8 to 15 percent of the essential fragrance.
- Perfume - Parfum - also called extract or extrait perfume - is the most concentrated or purest form of a fragrance product, and is the longest-lasting on the skin. As such, it is also the most expensive. A true parfum (perfume) will contain 15 percent or more (typically up to 30 percent) of the essential fragrance.
As I said above, Reve concentrate is eau de perfume, that means the smell will stay longer on the skin rather than EDT. Mostly we find EDT at the market. Usually EDP is quite expensive but you can grab Agnez Reve EDP for only for Rp 359.0000 (100ml). You can save your money because you don't need to spray it all the time because by my experience, while I'm typing this blog post, I already put it since 8am and till 2 pm I can still smell it =D *kaching
Best part of it, you can grab this perfume just by clicking blibli.com then bam they will send it right to your doorstep. I'm an online shopper, I bought everything from online shop =D and buying perfume is one of them… If you think you hestitate coz need to smell them first, actually you can find some reviews about the stuff you want to purchase through social media include blog.. And for Reve EDP you can trust my review. Hahah.. But hey It really smells good for sure =)) Click blibli.com while stock last ya'll.